Sony Alpha A7R II : King of the full frame cameras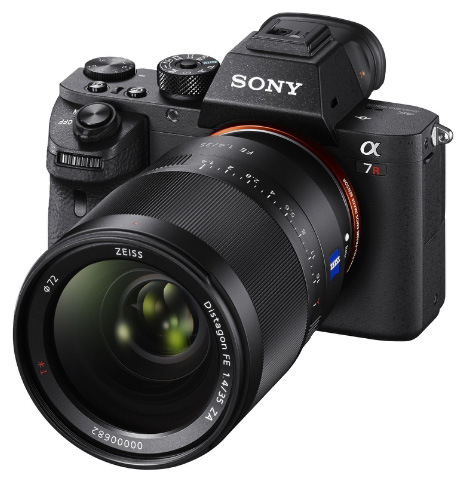 The Sony A7R II is Sony's reasonably compact mirrorless CSC that sports a new 42mp full frame back-illuminated CMOS sensor with 399 phase-detect AF points (a world first), shoots 4K video, possesses a XGA OLED EVF ( with a massive 0.78x magnification), has in-body 5-axis stabilised (like the A7II a world first for a full frame camera), has Wi-Fi (with NFC) and the option to use an electronic shutter for silent and vibration free operation.
This technology tour-de-force was tested by
DxOMark
recently, the result?
The Sony Alpha A7R II has become DxOMark "best" camera to date, a result that will have the traditionalists rubbing their eyes in disbelief. The Sony A7R II mirrorless / CSC scored a hugely impressive overall score of 98 beating the previous full frame king, the Nikon D810 DSLR which scored 97.
The Nikon D810 (which uses a Sony sensor) still has a slightly superior dynamic range but the new Sony A7R II wins with better colour depth and low-light rating. The score is even more impressive when you remember the A7R II touts a new incredibly resolute 42mp sensor.
If ever you needed proof that Sony's Alpha 7 range of mirrorless full frame cameras deserve proper recognition as genuine pro / enthusiast photographic tools this result attained by the A7R II is it.
The A7R II has a number of features and tricks up its sleeve which conventional DSLR's can't hope to match and now as shown by DxO Mark it also possesses the image quality to take the DSLR's on and beat them.
Pair the A7R II with a growing range of high end FE lenses or even 3rd party lenses (via adaptors) and the end results will speak for themselves.
Whilst I have yet to enter the full frame world but when I do (and I will) its increasingly looks like it  will be via the A7 series even if that means binning my Canon EF lenses in the process. The more I read reviews of the A7 series (especially the newer mark 2 models) the more convinced I become that mirrorless is the way forward for cameras even in the previously exclusive full frame world,
Although there is still an impression that "Sony" as a brand doesn't represent proper photography and the brand was to some extent previously sunned by pro's / enthusiasts these impression / perceptions are not necessarily founded on fact.
Sure Sony's sometimes bizarre tendency to over populate ranges with models of very specs isn't helpful, plus a perennial habit of introducing "upgrades" far too soon after the release of the original model doesn't help nor garner customer loyalty but as the A7 II and A7R II proves they can and do produce class leading cameras.
The Sony Alpha A7R II demonstrates that Sony is perfectly capable of producing genuinely innovation models that push the boundaries of photographic technology and in the process also turn out to be class leading cameras, no bad thing in my book.
August 2015